Have you heard of Adelaide University's
Confucius Institute
? You may have come across the statue of
Confucius
that stands by a pond in an attractive little garden in Wills Court, tucked away behind the Wills building and sandwiched between the Mitchell and Hughes buildings. In case you didn't know, Confucius was a famous Chinese philosopher who lived in the 6th century BC. His teachings have had a profound effect on Chinese society and ideology right up to the present day.
Near this garden in the
Hughes building
is the home of the Confucius Institute. It was established in March 2007, to coincide with the twentieth anniversary of the Sister State relationship between South Australia and
Shandong Province
. Its foundation also consolidated long-standing ties between
Shandong University
and the University of Adelaide.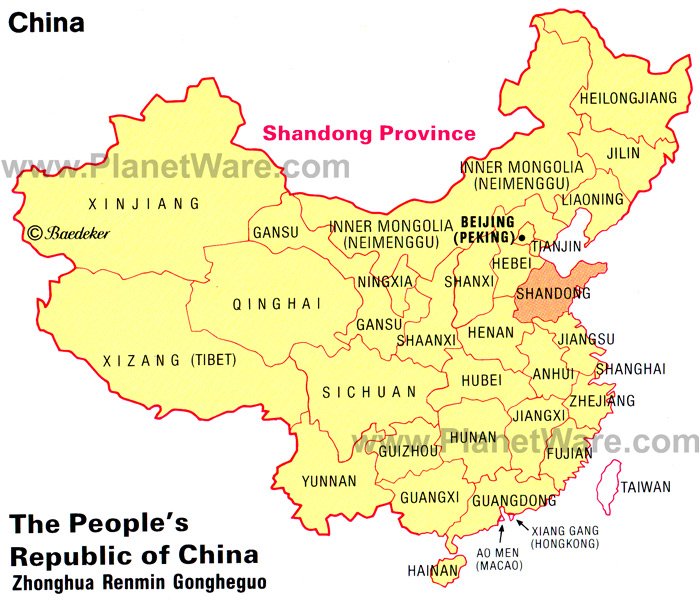 Map from
PlanetWare.com
The Confucius Institute at the University of Adelaide aims to promote the learning of Chinese language and culture, as well as a broader and more informed understanding of China, both across South Australia and beyond.
The Confucius Institute's role in helping Australians to build or strengthen their economic and business links with China is becoming more and more important, as China's influence increases daily both in world markets and in relation to Australian economics. In addition to running Chinese language courses, it has a China Business Training program, provides interpreters and translators, and produces
The China Briefings
, a unique series of forums aimed at providing the most current, accurate and in-depth analysis by leading Australian and Chinese experts on the most significant issues and topics of interest to the Australian public. These forums are of equal interest to business people, academics, government representatives or the general public.
The next lecture in this series is called
Up Coming China Briefing: U.S. – China Relations
and takes place not at the Confucius Institute, but on level 12 of the
Ernst and Young Building
in King William Street on Thursday October 31, at 5.30pm.
The speakers are
Professor Zhi Yong Xiong
, from Foreign Affairs University, Beijing,
Dr. Michael Sullivan
, from Flinders University's School of International Studies, and
Professor Kanishka Jayasuriya
, from The University of Adelaide.
Professor Xiong received his MS in History from Beijing Normal University and a MS in International Public Policy from Johns Hopkins University in the U.S. He has written numerous publications and articles on U.S. – China relations.
Dr. Sullivan is an expert in East Asia regionalism and international political economy, with a particular focus on China.
Professor Jayasuriya is a Professor of International Politics and Director of the Indo-Pacific Governance Research Centre (IPGRC) at the University of Adelaide. Prior to this he was Principal Senior Research Fellow at the Asia Research Centre (ARC), Murdoch University.
The event is sponsored by Santos Ltd, Ernst & Young and the Hong Kong Australia Business Association (SA).
Admission is free, but registration essential. Drinks and finger food will be served after the presentation.
RSVP: Friday, 25 October 2013
Contact: confucius.institute@adelaide.edu.au or 83134798